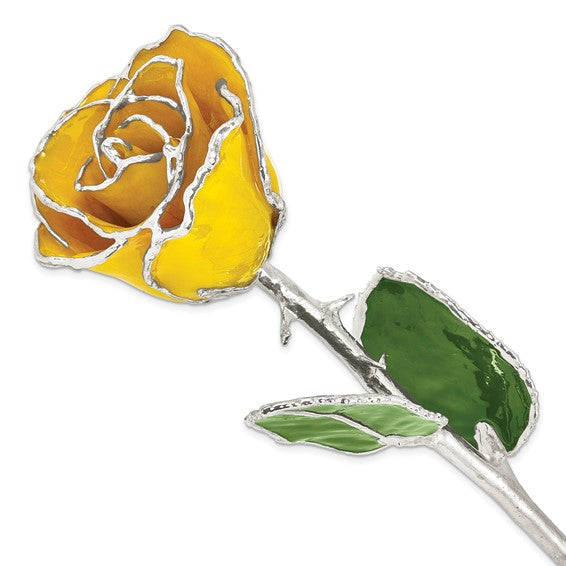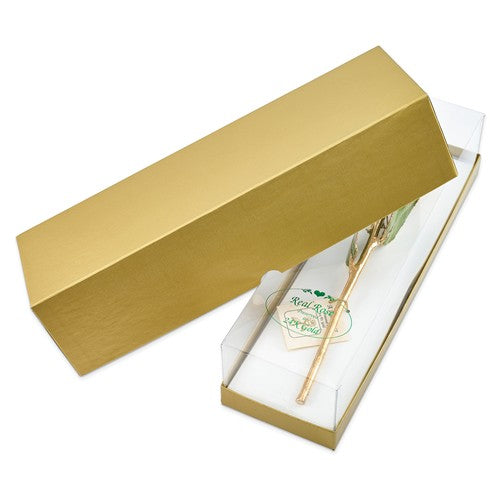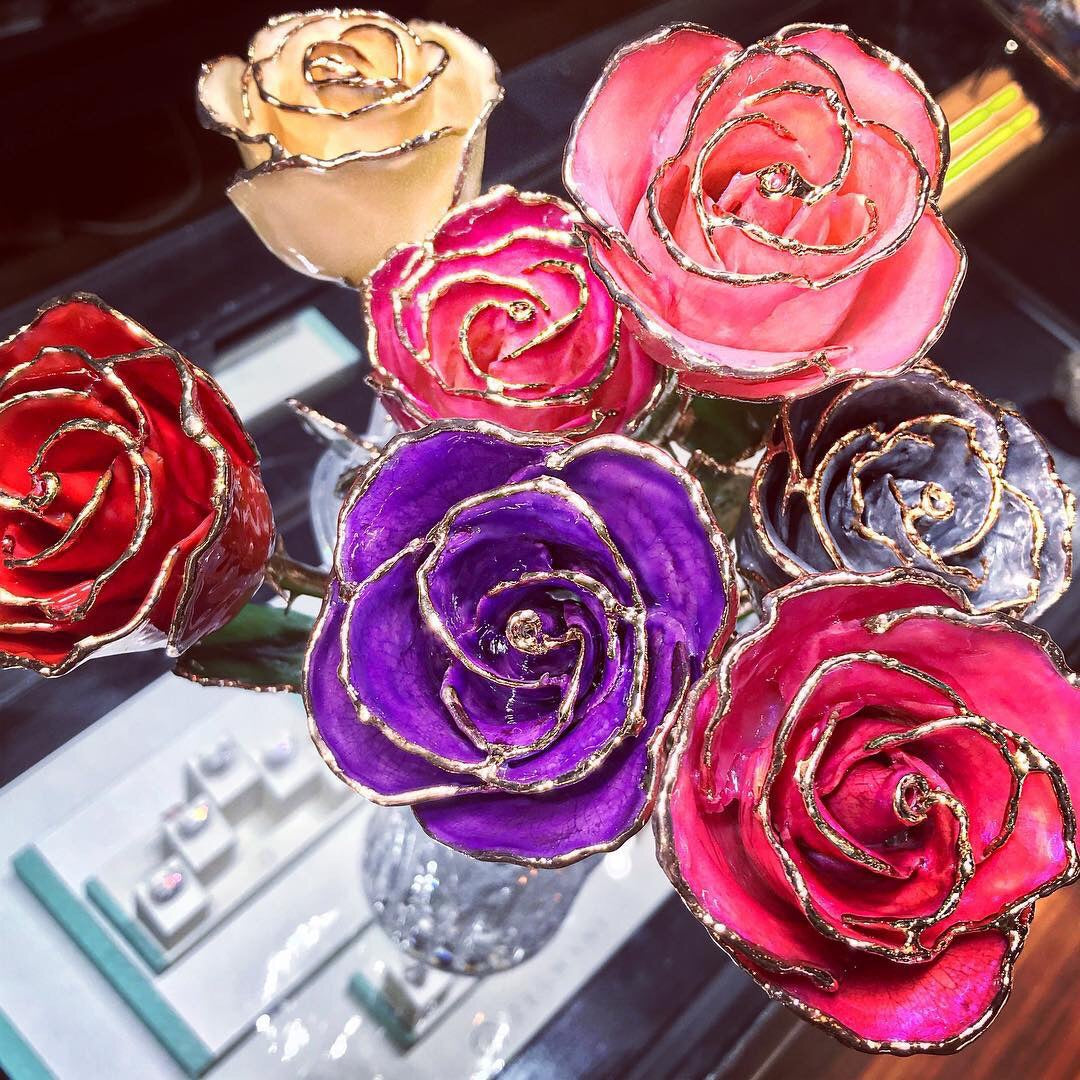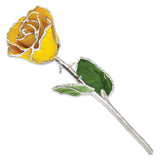 Yellow Silver Dipped Rose
---
Description

Care & Information
Surprise your rose-loving special someone with a silver dipped rose. As a long-standing symbol of love, passion, and beauty, the rose has a deep history of being the most treasured of all flowers. For the romantic of heart, the silver rose was immortalized in the much loved Strauss opera, Der Rosencavalier. In the opera, according to custom, a silver rose is sent by messenger as a proposal to the betrothed from her groom. 
11" long
Lacquered Finish
Silver-Plated
Packaged in gift box
Yellow Rose | Symbolizes friendship, joy, cheer, and caring. 

 
Materials
This product contains a real rose that is handpicked, carefully selected, sized, and preserved at the peak of its beauty. Electroformed and completed with a copper, silver, or 24k gold; some are lacquered in their natural color.
To keep your jewelry looking beautiful, store it in a cloth bag or jewelry box. We encourage our customers to avoid excessive contact with water, lotions, perfumes & chemicals that will deteriorate the quality of the metal and semi-precious stones. It is also best to remove jewelry before sleeping, working out, and physical activity. Please note, tarnishing will accelerate when the above recommendations are not followed. We recommend you clean your pieces with a soft dry jewelry cloth.
Yellow Silver Dipped Rose
Shipping Information

Fast shipping

Most orders are shipped within 1-3 business days. United States orders take 2-3 business days for delivery when using USPS Priority Mail. Between processing and shipping, you can expect to receive your order in less than a week. However, in most cases, you will receive it in 2-4 business days.

*International orders take 5-10 days for delivery once processed and shipped. 

Order tracking

Check your email upon ordering for email updates about tracking your order.

Get in touch

You can email us at info@nespolijewelers.com or call us at 570-759-9675